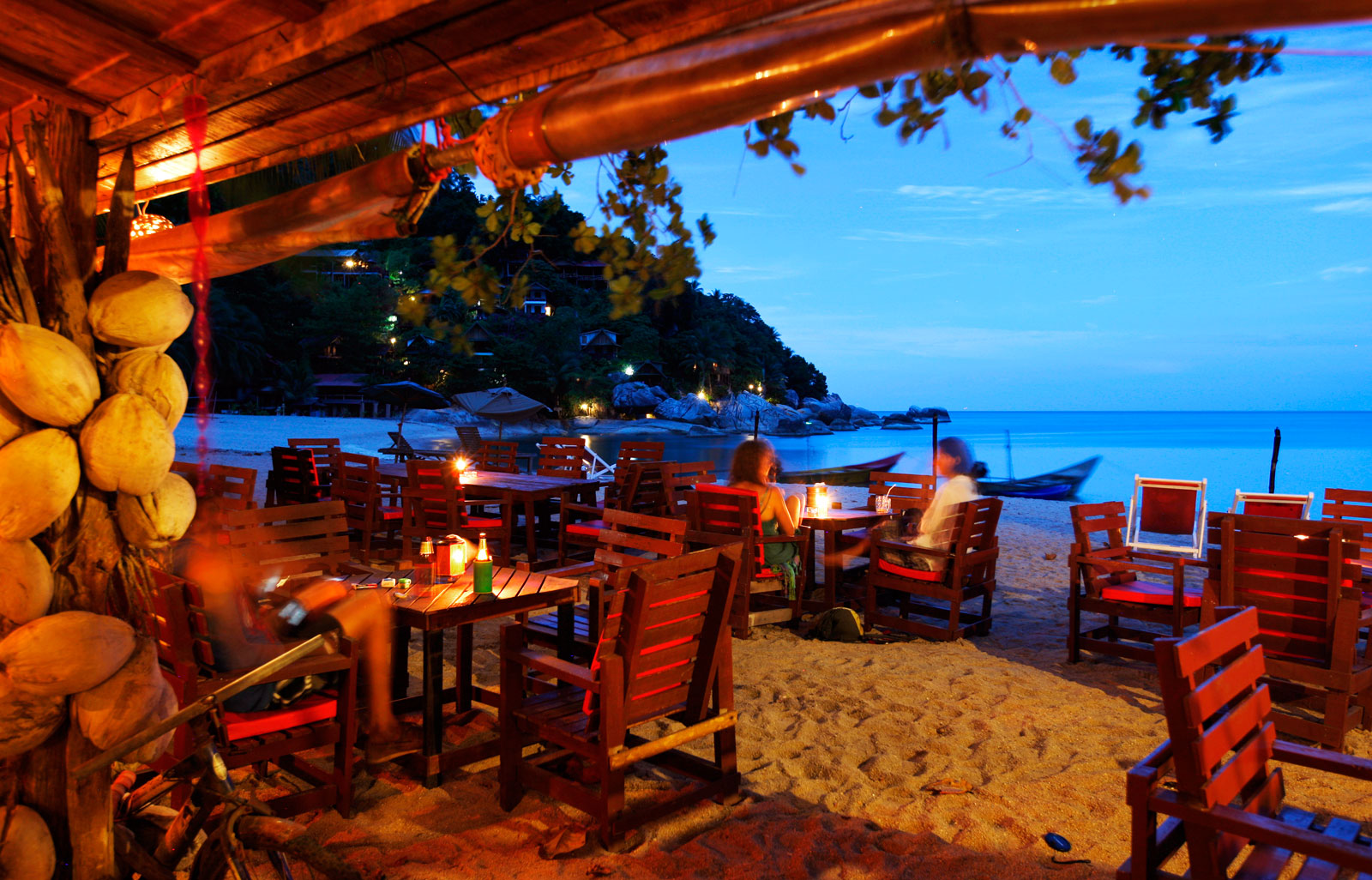 The 'Mai Pen Rai' Restaurant is as the name implies, everything is easy going and nothing is a problem. Even the food that you order is written down to your bungalow number and the bill is settled upon checkout.
So you need not worry about your money belt, nor the safety of your belongings, only that you are able to enjoy yourself, and eat fantastic food from the extensive menu of Western and Thai food. The menu also includes a good wine list, beers, shakes, juices and cocktails.
Here the atmosphere is relaxed with great chilled ambient sounds served along with traditional Thai and Western Food. There is always an abundant supply of fresh seafood and daily specials often include freshly caught fish from around Than Sadet waters – Barracuda, Tuna Fish, Spanish Mackerel, Red and White Snapper and Queen Fish.



With a daily supply of fresh produce ordered from the local market, the kitchen is well stocked to provide an extensive and delicious menu for all palates including vegetarians.
Please note that all the food cooked and served in this restaurant is MSG (Mono Sodium Glutamate) free!
We have just revised and remade our menu, it is even better than before, and includes speciality dishes from the South and North East of Thailand. We have included a Childrens Menu too. Most vegetables in the restaurant are organic, and as the season predicts we try our best to buy all vegetables and fruits locally.
Every Friday night we host a popular Buffet Party, with scrumptious Seafood Dishes, (often caught in Than Sadet Waters), mussels, prawns, crabs, Thai curries and Salads.
WiFi Zone


Also available is a safety deposit box, where one can leave money belts, tickets and valuables, so that one can relax on the beach and in the restaurant with peace of mind that all one's belongings are safe.
Mai Pen Rai Bungalows has a team of staff constantly on the go, and ready to help. Daily room service is available on request.