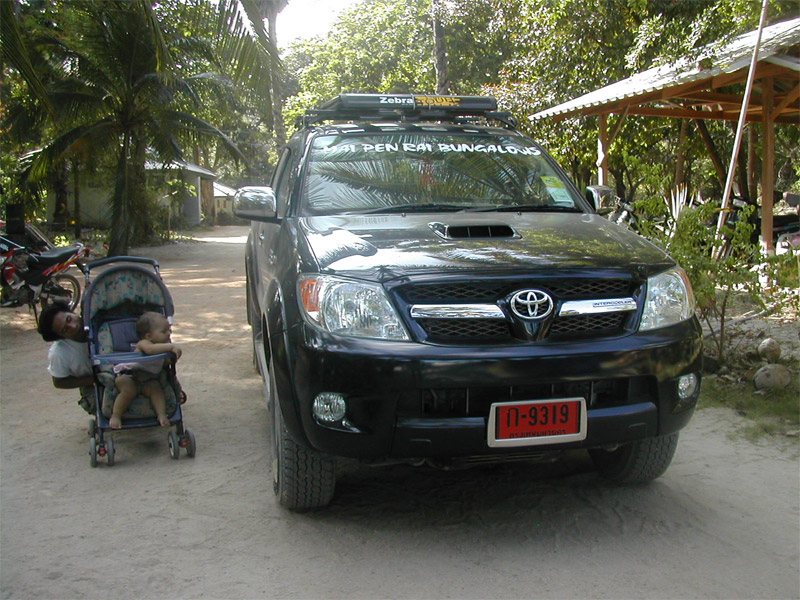 From the restaurant daily into Thong Sala there is a car taxi, this leaves at 10.00 am and returns from the town at 1.00 pm. Fare is 250 Baht per person.
If you need transport at alternative times, car or boat taxi can be organized for private hire.
Transport to Half, Black & Full Moon Party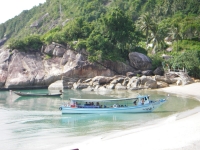 There is always transport available to half moon, black moon and full moon parties. For the monthly full moon party, weather dependable, transport is by boat, returning in the early hours of the morning, fare is 600 Baht return, journey time approximately 40 minutes.
Also weekly there are Thai Boxing (Muay Thai) matches in the local town of Thong Sala: this provides great entertainment. Transport to and from the event is also organized from the restaurant.
Jeeps for rent!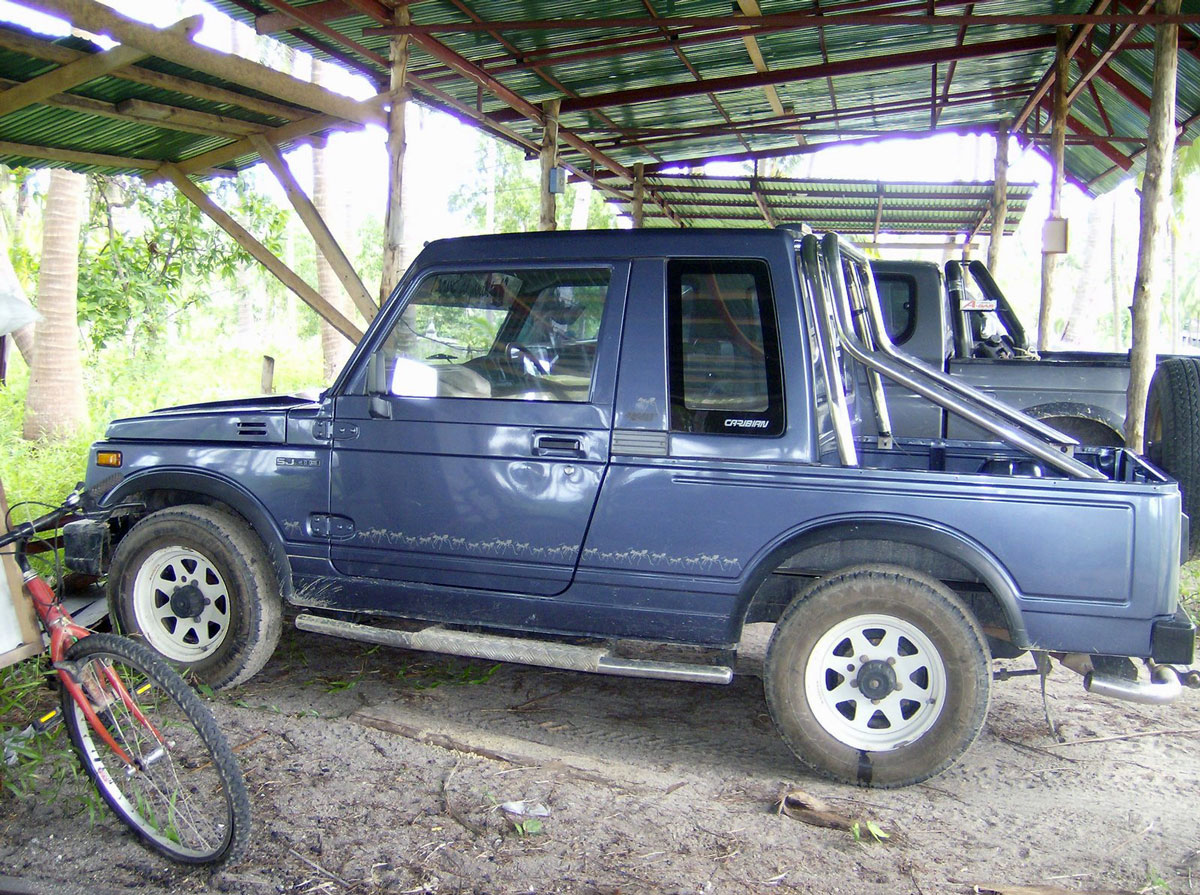 We offer Suzuki Jeeps for rent, and Toyota Pick ups. These are for rent by 24 hours. Suzuki Jeeps can take up to 4 passengers, and the Pick up Trucks up to 6. Price for the Jeep is 1,000 Baht per day, and the Pick Up is 1,600 Baht. All the cars are 4 x 4, perfect for taking adventures to neighbouring beaches, and experiencing the wonderful diversity of the island.  MOTORBIKES are also rented out for 200 baht a day.