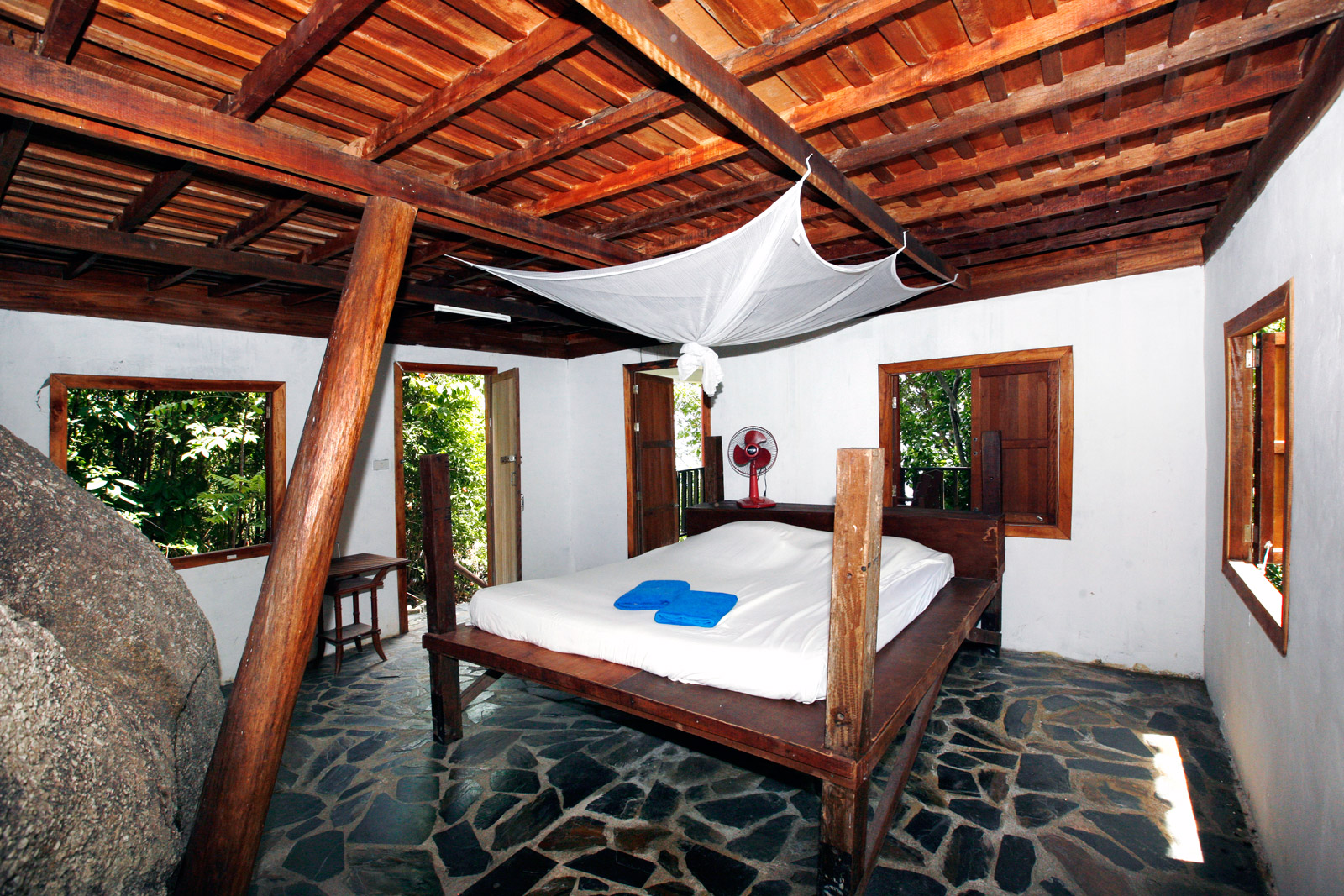 Among the more popular of our bungalows are the bungalows on the rocks, with spectacular views out to sea, where one is able to watch the sun rise from the bed with the window open, or the full moon rising on the night of the full moon. At night, here one can hear the ocean gently lapping on the rocks.
The new pathways along the rocks have been re-landscaped, and this makes access to the bungalows much more easy and convenient.
These rooms have recently been renovated, to give more space and comfort. The emphasis being on maintaining the natural feel of Than Sadet without destroying any of the nature and beauty around. The bathrooms are spacious, floored with slate and stone, giving a clean and modern yet natural finish to the design.
The rooms themselves are bigger and equipped with shelves and four poster mosquito net. Bungalows on the Rocks are imaginatively and innovatively built around the space of the huge granite rocks, incorporating many of these boulders into the design of the rooms, and bathrooms too. Each bungalow is unique and original with a new natural and creative design.
Some of the beds are built into the actual rocks that have been incorporated into the rooms, giving a truly unique and artistic feel to the bungalow. Here one can be tucked away in total privacy, with superb views onto the beach, and out on to the open seas of the Gulf of Siam.
Room rates start at: 850.00 Thai Baht
Book Now - Bungalow On The Rocks
Transport & Pick-Up
Baby Cot
Jeep Rentals
Bungalow Preference