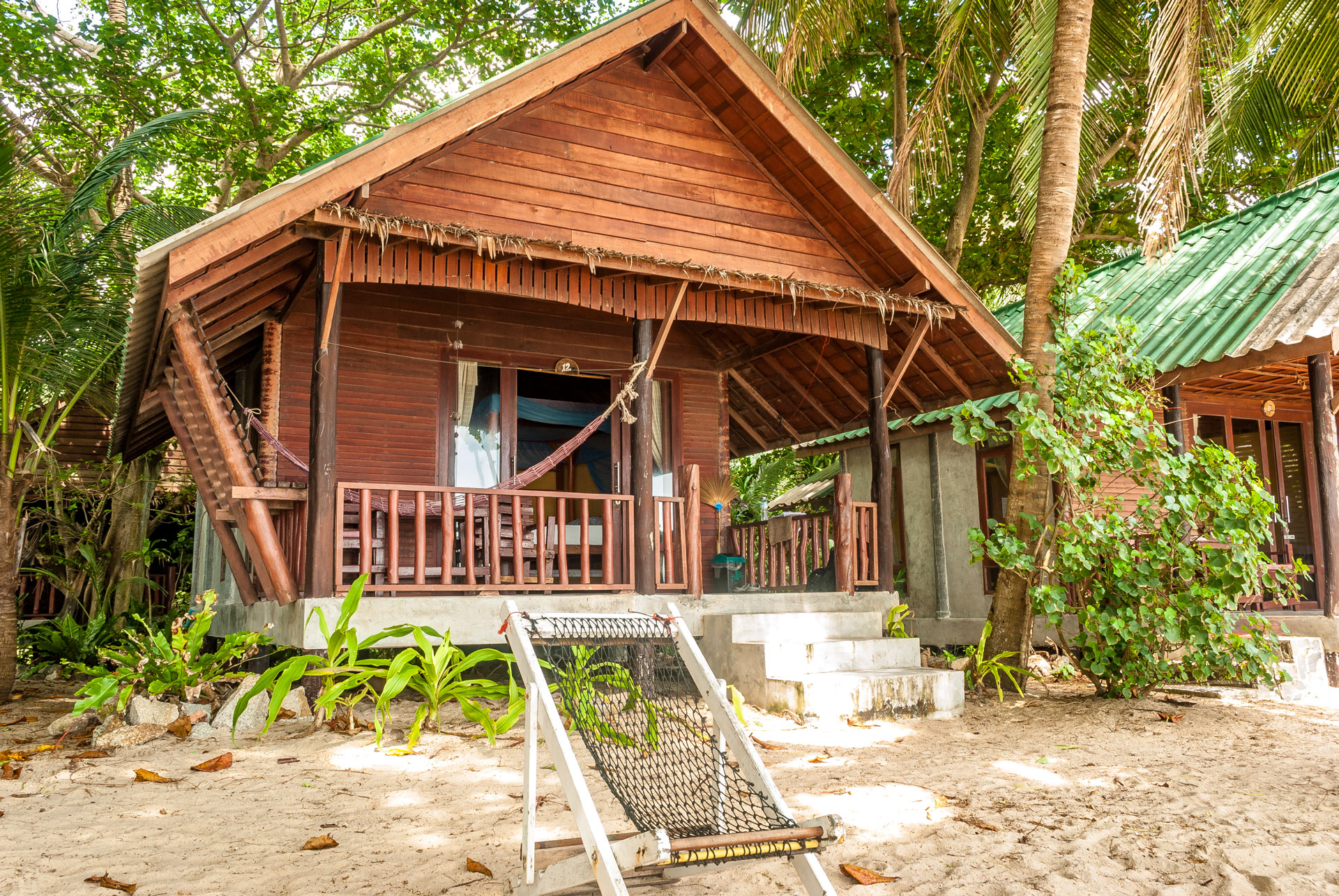 These rooms have recently been renovated, to give more space and comfort. The emphasis being on maintaining the natural feel of Than Sadet without destroying any of the nature and beauty around.
The new beach bungalows have been designed to give much more space and privacy. The rooms have one double bed, and a single bed, and have plenty of room to add in an extra single bed or baby cot for families with more children.
The rooms themselves are bigger and equipped with shelves and four poster mosquito net. Bungalows on the Beach are situated just a stone's throw from the waters edge. Here one has direct views of beach life and activity.
Due to the remote situation of Than Sadet and the factor that it is in National Park territory, government electricity has not reached Than Sadet. This in fact adds to the charm of the place. Power is run by generator and is switched on from 11.00 am until 4.00 pm, and then again 6.00 pm until midnight. All rooms have fan, and the fan will run during electricity times.
Room rates start at: 1,300.00 Thai Baht
Book Now - Bungalow On The Beach
Transport & Pick-Up
Baby Cot
Jeep Rentals
Bungalow Preference