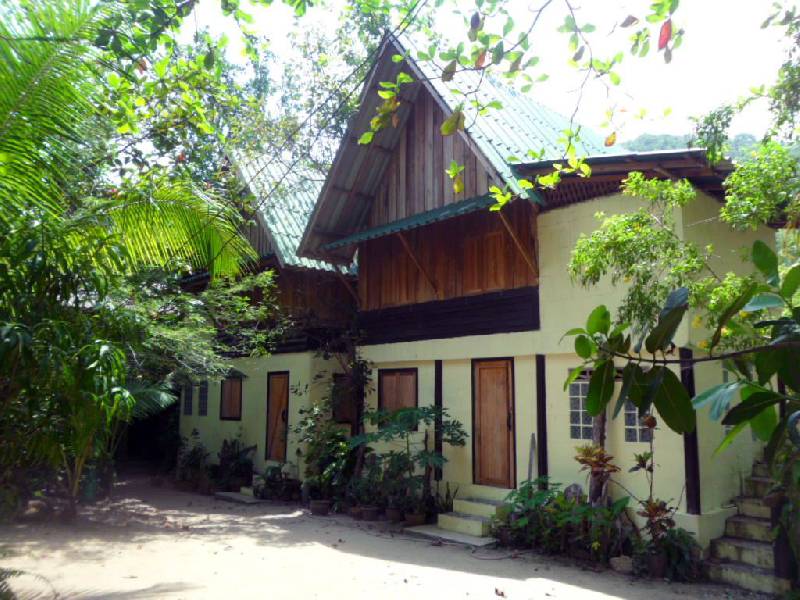 As well as the old traditional bungalows on the other side of the river, there are now 4 new bungalows on the riverside.
These are situated in the garden with beautiful views onto the river. These are spacious, cool and close to the beach.
They have two floors, and if you book a river room, you will get either the top floor, or the lower floor. They have balconies overlooking the river, and from here, you are able to watch the Bharans playing and swimming in the river.
More are strewn on the other side of the river with views directly onto the river, and the Sea. These bungalows are creatively designed with a large second floor verandah, standing high in tree-house style.
Room rates start at: 650.00 Thai Baht
Book Now - Bungalow On The River
Transport & Pick-Up
Baby Cot
Jeep Rentals
Bungalow Preference